Bergeron leads green to checkered to win at Williams Grove!!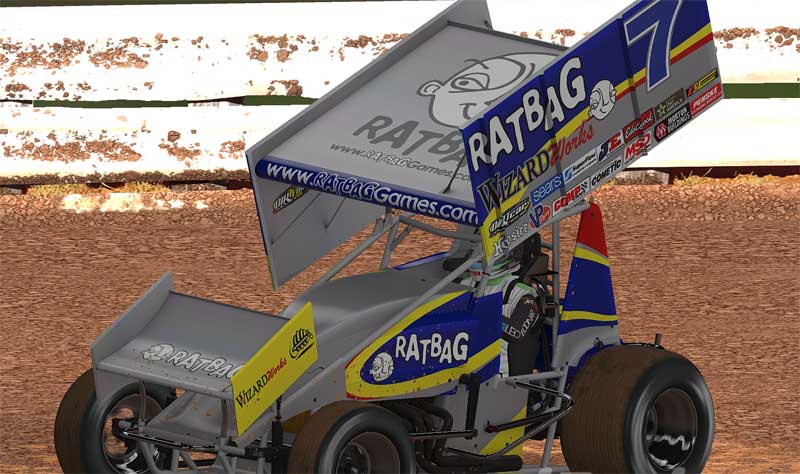 The VLR 360 Sprints rolled into Williams Grove Speedway in Mechanicsburg, PA for the first ever official VLR 360 sprint car race. Sam Locuson would take the pole with a lap of 18.069. Team VLR drivers Josh Weems, Howard Weaver and Austen Semmelmann rounded out the top four qualifiers. Locuson would unfortunately fall to 6th in a wildly contested heat one. Bergeron would muscle his Ratbag sponsored 360 sprint car to the win followed Brandon Smith, Austen Semmelmann and Derek Line. Eric Hough, after failing to master the science of a qualifying lap, muscled his way to the win in heat 2 followed by Josh Weems, Tommy Champagne and Timothy Gustin.
The A-Main event began rather peacefully with Bergeron pulling out to about a one second lead followed by a determined Hough! Howard Weaver would see his race begin from the pits, as his crew members mistakenly fueled the car with diesel prior to the start of the race causing his car to mysteriously flip over on its top before the green flag even waved. Weaver promptly fired his entire crew and crashed soon afterwards with nobody available to repair his car.
We saw our first caution on lap 8 for the slow car of Howard Weaver as well as another on lap 13 for the slow car of Josh Weems. We would go green for the next 8 laps until lap 24 when Semmelmann and Gustin got together causing significant damage to Semmelmann's #18. Semmelmann gave no f*cks and raced it anyways, despite missing the front wing.
We would go green for the final time on lap 26 with Bergeron still leading followed by a hungry Eric Hough! Bergeron jumped to a lead of about .7 seconds but started finding trouble on a very slick exit to 4. Bergeron searched high and low for grip as Hough began chipping at the lead. Hough would chip the lead down to about .3 seconds in the end, but just didn't have enough time to find his way around Bergeron.
When asked how it felt to win, Bergeron commented that "it felt great and we were happy to come down from Canada and get the win here in Williams Grove. Definitely makes it worth the trip." The Canadian driver then boldy predicted an easy path to the championship and many more wins to come! Be sure to stay tuned next week as we roll into USA Speedway in Lakeland, FL.
Check out some awesome in car footage from Bergeron and his drive to the win here! 
Full results here.