Details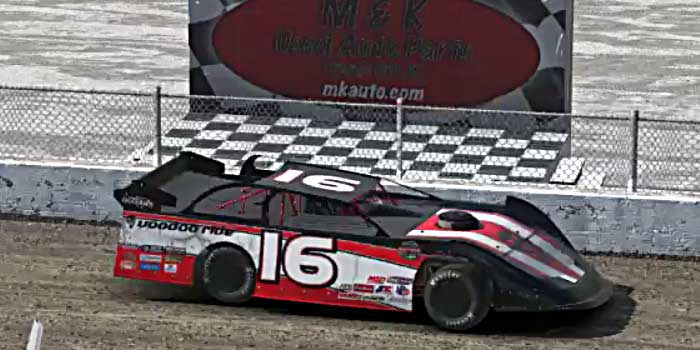 Race Video: https://www.facebook.com/DigitalForgeBroadcasting/videos/1917198688562779/
BARBERVILLE, FL (May 30, 2017) -  Louisiana driver Bryce Fauntleroy dominated a caution-filled Winview Games 50 at Volusia Speedway Park on Tuesday night to earn his first ever VLR win. Fauntleroy took the lead on lap one from pole-sitter and point leader Austen Semmelmann and held off the Brookfield, WI driver despite the ten cautions that slowed the pace of the event.
Semmelmann crossed the line in second and was followed closely by Jason Wood, who had the fans on their feet with an exciting late race charge toward the front. Ken Short also made a strong debut at VLR with a fourth place finish, and Tyler Collett rounded out the top five.
"I knew we had a great car here tonight and we just missed out on the pole," said Fauntleroy in victory lane. "I thought our best chance to win would be to get a good launch on the first start because it can be tough to pass here. I wish we could've had some longer green flag runs but at the end of the day it's just good to pick up a win."
Read more: Fauntleroy survives caution-filled race at Volusia in the Winview Games 50!