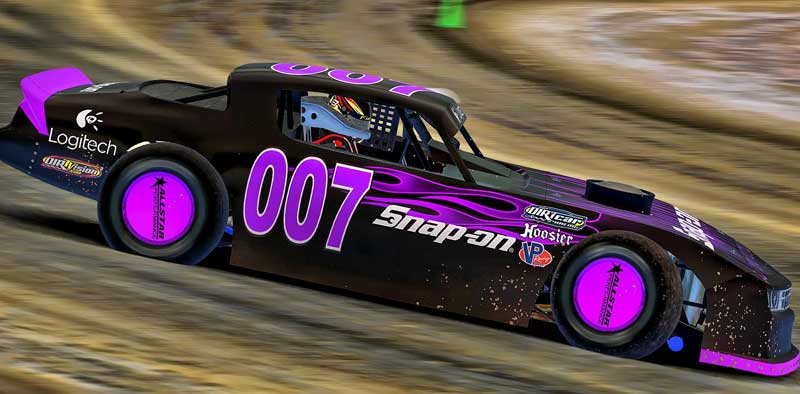 (June 17, 2018) Elida, OH - The VLR street stock series kicked off at Limaland Raceway for some close short track action. Cole Neuhalfen set fast time to begin the night with a 15.456! 
Heat 1 was the most exciting of the night and saw Neuhalfen led every lap until contact with teammate Howard Weaver sent Neuhalfen around out of turn four coming to the white flag. Other heat winners included Hayden Cardwell and VLR drivers Jeremy Capron and Eric Hough.
Andy Hunter picked up the win in a hard fought B Main to set the field for the 40 lap A Main. Garrett Niebruegge and Hayden Cardwell drew the front row from the re draw. Niebruegge jumped out to an early lead, but was quickly challenged by Jacob Fields. 
Fields would make his way to the lead around the halfway mark and never look back taking the win! The win was Fields second career victory in a VLR sanctioned race.
Randall Carter came home with an amazing 2nd place finish after starting in 20th, earning hard charger. Howard Weaver finished 3rd, Jeremy Capron in 4th and Erik Eichstadt rounded out the top 5. 
A Main Winner: Jacob Fields
Hard Charger: Randall Carter (20to to 2nd)
A Main Finish:
1. Jacob Fields
2. Randall Carter
3. Howard Weaver
4. Jeremy Capron
5. Erik Eichstadt
6. Garrett Niebruegge
7. Kile Vohringer
8. Ricky LaDuke
9. Eric Hough
10. Andy Hunter
11. Cam Taylor
12. John Fidler
13. Tyler Gray
14. Michael Henry
15. Hayden Cardwell
16. Nick Cooper
17. Derek Fedkenheuer
18. Calvin Herring
19. Lon Franks
20. Terry Rennert