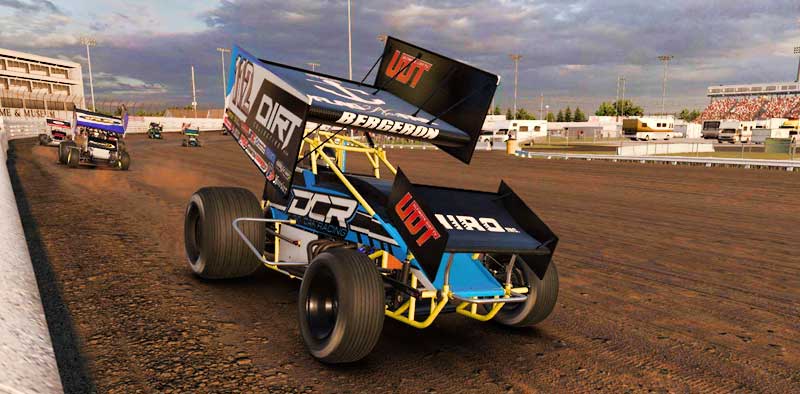 Sunday, April 8, 2018 (Knoxville) - The Canadian kid Alex Bergeron Racing​ had his sprint car dialed in as he jumped toward victory in the X.CELERATED​ Sprint Car Series presented by Dirt Collective​. 
Bergeron qualified first, won his heat, started on the pole and never looked back as he worked the high line and weathered cautions behind him and strong restarts from teammate David Heileman​ to take his car to victory lane at the legendary Knoxville Raceway.
Bergeron's lead was further solidified by the battle between Kevin Loveys and David Heileman throughout the middle of the race. The two drivers repeatedly launched slide job after slide job at one another, which allowed Bergeron to extend his lead as the cars behind him battled for position.
Bergeron was followed to the line by David Heileman, Kevin Loveys, Josh Phillips and Shawn Wallenfelsz Jr. would round out the top 5. 
Stephen Kalivoda was the winner of the DIRT All-Access​ Hard Charger award after working his way from 23rd all the way to 8th at the finish.
Alex Bergeron earned yet another Team Friday​ Fast Lap Award with a 17.198 on the legendary Knoxville track surface.
Stay tuned to the VLR page for further announcements about the future of the series.
Race Winner: Alex Bergeron (started 1st)
Hard Charger: Stephen Kalivoda (Started 23rd; Finished 8th)
Fast Lap Award: Alex Bergeron (17.198)