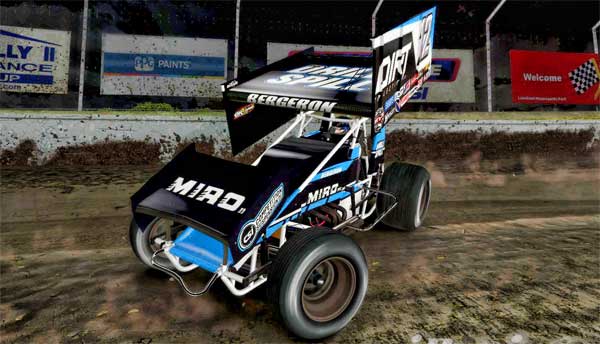 Sunday, March 11, 2018 (Limaland Motorsports Park) - Canadian driver Alex Bergeron Racing started on the pole, lost the lead, and eventually took it back to gain his second win in the X.CELERATED Sprint Car Series presented by Dirt Collective.
Bergeron started on the pole but after a pass by Austen Semmelmann, second seemed to be his destination. However, a slipup by the older Semmelmann brother mid-race left the door open for the Canadian who slid by and never looked back. After making the pass, Bergeron opened up a lead of up to three seconds as he got faster throughout the night.
New York driver and points leader Nick Cooper came in second after a huge run from his 13th starting position. Austen Semmelmann held on to third place, followed by David Heileman and Austin Matthews respectively.
Nick Cooper's second place finish extended his points lead, currently leading by 17 points over David Heileman. Cooper rallied from a 13th starting place start to bring home second place. He took home the DIRT All-Access 410 Hard Charger award.
Race winner Alex Bergeron grabbed the Team Friday Fast Lap award, his first of the season, with a blistering 11.200 second lap time racing around the high side of the quarter mile.
In the 360 Series feature, a hard fought battle left Ted Liette as the winner with Cody Olsen, Kevin Loveys, Eric Hough and Chase Cabre rounding out the top five. Loveys extends his points lead over David Flick by 17 points, but is still without a win on the season.
Next Sunday the stars of the X.CELERATED Sprint Car Series presented by Dirt Collective will head to the legendary Charlotte Dirt Track in what is sure to be a great battle!
410 Results
Race Winner: Alex Bergeron (started 1st)
Hard Charger: Nick Cooper (13th to 2nd)
Fast Lap: Alex Bergeron (11.200)
360 Results
Race Winner: Ted Liette