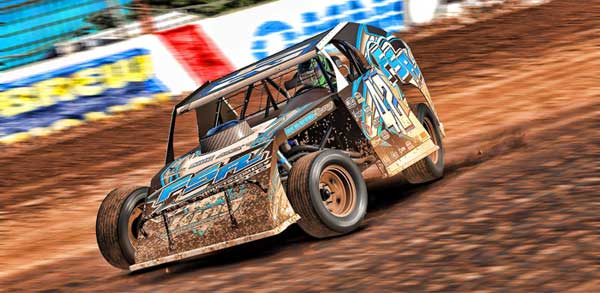 Wednesday February 28, 2018 (Lanier Speedway) - Pennsylvania driver Virgil Graham (Vinny Fingers) continued the trend of first time VLR winners this season by taking advantage of mid-race contact between California driver Dylan Wilson and Mississippi's Travis Marsh to sneak by and then run away with his first career win at VLR tonight.
Graham ran in third place for much of the race before a restart after one of the three cautions in the 50 lap feature brought trouble in front of him. Then leader Wilson and second running Marsh pinched together on the backstretch sending Marsh spinning. Miraculously the caution didn't wave, but Graham seized the opportunity to sneak past for the victory.
Read more: Graham nabs first VLR win in style at Lanier in the Modifieds!