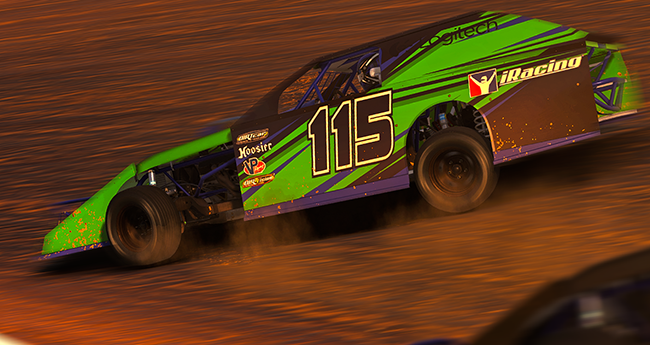 BRASELTON, GA (September 11, 2017) - John Fidler etched his name into the history books at VLR on Monday night, becoming the first ever winner of the VLR Mod Madness series. It wouldn't be easy, however, as Fidler had to survive an epic battle for the lead in the closing laps to hang on in a race that saw the leaders go four wide with ten laps to go.
Third-starting Fidler quickly worked his way into second on the initial start of the race, moving in just behind Bakersfield, CA driver Dylan Wilson. The race went caution free for the first 30 laps, and Fidler was able to close in on the rear bumper of Wilson by lap 20.
Read more: Fidler holds off 37 cars to win VLR's first ever UMP Modified race!