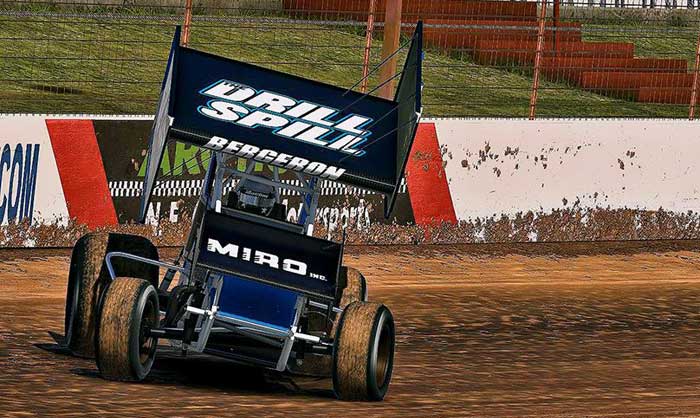 Sunday, March 4, 2018 (Lanier Speedway) - Quebec Driver 
Alex Bergeron Racing
 continued his great form in the 
X.CELERATED
 Sprint Car Series presented by 
Dirt Collective
 with his first win of the season in Week 3. Bergeron held off challenges from Nick Cooper, Joel Berkley and 
Chris Brenner
 to get the victory at the third mile speedway.
Bergeron started on the pole after the turning the fastest qua
lifying time and weaving through the field of his heat to a transfer spot after the six car invert. Due to an admin error, Bergeron missed all of the warm-up session before the feature but was still able to take home the victory over the 22-car field.
Read more: Bergeron takes home the win at Lanier in the Sprint Cars!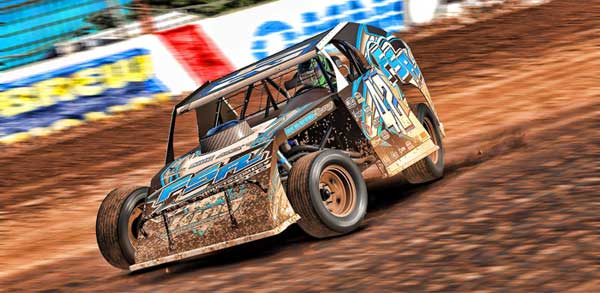 Wednesday February 28, 2018 (Lanier Speedway) - Pennsylvania driver Virgil Graham (Vinny Fingers) continued the trend of first time VLR winners this season by taking advantage of mid-race contact between California driver Dylan Wilson and Mississippi's Travis Marsh to sneak by and then run away with his first career win at VLR tonight.
Graham ran in third place for much of the race before a restart after one of the three cautions in the 50 lap feature brought trouble in front of him. Then leader Wilson and second running Marsh pinched together on the backstretch sending Marsh spinning. Miraculously the caution didn't wave, but Graham seized the opportunity to sneak past for the victory.
Read more: Graham nabs first VLR win in style at Lanier in the Modifieds!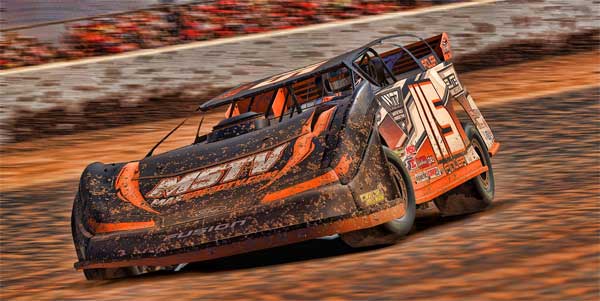 Tuesday February 27, 2018 (Eldora Speedway) - Elite7Racing driver John Fidler took home his first career VLR Dirt Late Model win on Tuesday night after making it through an incredible five wide battle for the lead at one point to take home the win against the top drivers on dirt in iRacing.
It was anything but easy for Fidler, however, as he had to work his way through the B Main to even make the show. Rolling off the 50 lap feature from 18th, the home-state hero put on a show for the Eldora fans on his way to the victory in one of the wildest races we've seen in a long time.
Read more: Fidler battles from 18th to win in a wild one at Eldora!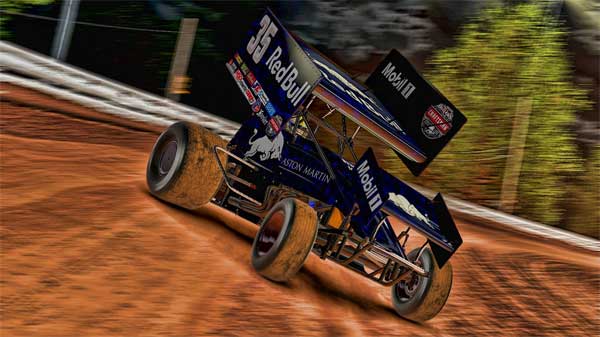 Sunday, February 25, 2018 (Williams Grove Speedway) - Waterloo, New York's Nick Cooper took home his second straight victory in the X.CELERATED Sprint Car Series presented by Dirt Collective Sunday night. 
Cooper started on the outside of the front row, alongside pole-sitter Jason Brown, and eventually took over first place and never looked back. Though Cooper led the majority of the race, he was not without challenge as Dillon Semmelmann and Austin Carr both pressured Cooper late in the race. 
Read more: Cooper fights off tough field for 410 Sprint Car win