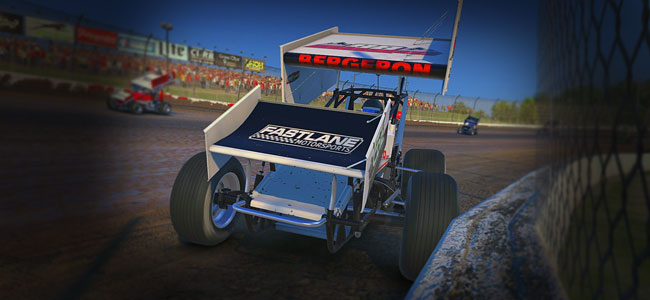 ROSSBURG, OH (June 4, 2017 - Alex Bergeron battled hard with Howard Weaver at tonight's WinView Games 35 event at Eldora Speedway before utilizing the high side to his advantage and pulling off an impressive victory from his fifth place starting position. With his win, Bergeron picked up his second victory in three starts this season at VLR.
"Our car was very fast tonight once again," said Bergeron after the race. "We were catching him a little bit (Weaver) after I messed up in the heat race but we came back and got the win so I'm happy with that."
The Canadian driver lead the final 17 circuits of the race as Austen Semmelmann made a late pass for second over Weaver but was unable to run down the 10 of Bergeron at the end.
Read more: Bergeron battles from fifth to win at Eldora in 360 Sprints!