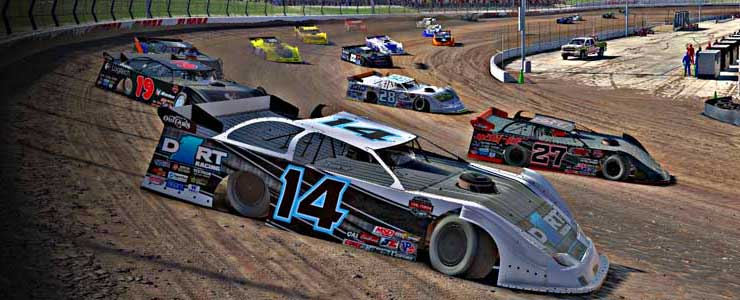 *Note: We are looking for iRacing Dirt sponsors! If interested, please visit this link now. Thank you for your support: Sponsor Us!
ROSSBURG, OH (May 11, 2017) – In his first ever start in the 13 year history of Team VLR, Grant Ryals made a statement by winning in his first attempt in the Super Dirt Late Models. In front of a tremendous crowd and while closing out an action-packed race that was filled with drama, Ryals made a bold slidejob with three laps to go on pole-sitter Virgil Graham to seal the deal by just 0.217 seconds.
Graham set fast time for the even with an extremely impressive lap time of 15.355 around the 1/2 mile oval. The Pennsylvania driver would then go on to lead every lap of the feature until lap 47 of 50 when Ryals finally was able to make a move.
Read more: Ryals wins a thriller at Eldora in VLR's first Super LM race!