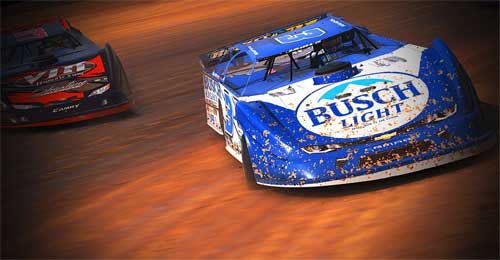 BRASLETON, GA (September 14, 2017) - With 27 of sim racing's top drivers behind him and a steady line of lapped traffic ahead of him, Shane James had to work extra hard to pick up his first career victory at VLR in the Super Late Models on Wednesday night.
The Bright, IN driver blistered the 3/8" mile red-clay oval with a 13.704 lap time in qualifying to earn the pole over Howard Weaver for the 100-lap main event. However, Weaver would use a great initial start to power to the lead on lap three after battling side-by-side until clearing James. 
Read more: Shane James drives away to win 100-lap caution free race at Lanier!